Paper Submission Dates
Submission Open for December-2017
Last Date of Submission :
20th, December-2017
Acceptance Notification :
After Peer Review
Last Date of Publication :
30th, December-2017
Welcome To Our Website...
International Journal of VLSI Design and Communication Systems (IJVDCS) is an international journal intended for professionals and researchers in all fields of computer science and electronics. IJVDCS publishes research articles and reviews within the whole field Engineering Science and Technology, new teaching methods, assessment, validation and the impact of new technologies and it will continue to provide information on the latest trends and developments in this ever-expanding subject. The publications of papers are selected through double peer reviewed to ensure originality, relevance, and readability. The articles published in our journal can be accessed online.
The Journal will bring together leading researchers, engineers and scientists in the domain of interest from around the world. Topics of interest for submission include, but are not limited to:
•Very-Large-Scale Integration(VLSI)Design
•Electronics and Communication Engineering
• VLSI Design, Applications & Future
• Microelectronics, VLSI & Display Technologies
• Trends and Challenges in VLSI Technology
• Electrical Engineering
• Green Energy and Nano Technology
• Ultra-fast Systems & GaAs VLSI Technology
•Computer Engineering
•Software Engineering
•Electromechanical Engineering
•Telecommunication Engineering
•Communication Engineering
•Chemical Engineering
•Food Engineering
•Biological and Bio System Engineering
•Agriculture Engineering
•Geological Engineering
•Environmental Science Engineering
•Emerging Technolgy & Advanced Engineering
•Wireless Communication & Network Engineering
•VLSI Technology on Computer Architecture
•Embedded System Design Using VLSI Technology
• Submicron CMOS Technology
•Silicon VLSI Technology
•Emerging Applications in VLSI Technology
•VLSI and Embedded Systems
•CMOS Desing Methods
•Analog VLSI Design Automation
• Unified Power Format(UPF) for Low-Power Design
•VLSI Design & Communication Systems
•Biomedical Applications & Digital Circuits
•Urban and Regional Research
•Nano Electronics, Molecular, Biological and Quantum Computing
•Intellectual Property Creating and Sharing
•Low Power and Power Aware Design
•Testing, Reliability, Fault-Tolerance
•Nano Electronics, Molecular and Quantum Computing
• Biochemistry
• Biological Science
• Chemistry
• Natural Products
• Physics
• Zoology
• Food Science
• Material Science
• Applied Sciences
• Earth Science
• Universal Pharmacy and LifeScience
• Quantum Chemistry
• Pharmacy
• Natural Products and Scientific Research
• Marketing Issues and Trade Policy
• Business Management, Economics and Information Technology
The Feature Of IJVDCS...
IMPACT FACTOR : 3.1230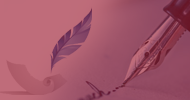 Click Here to Online Submission